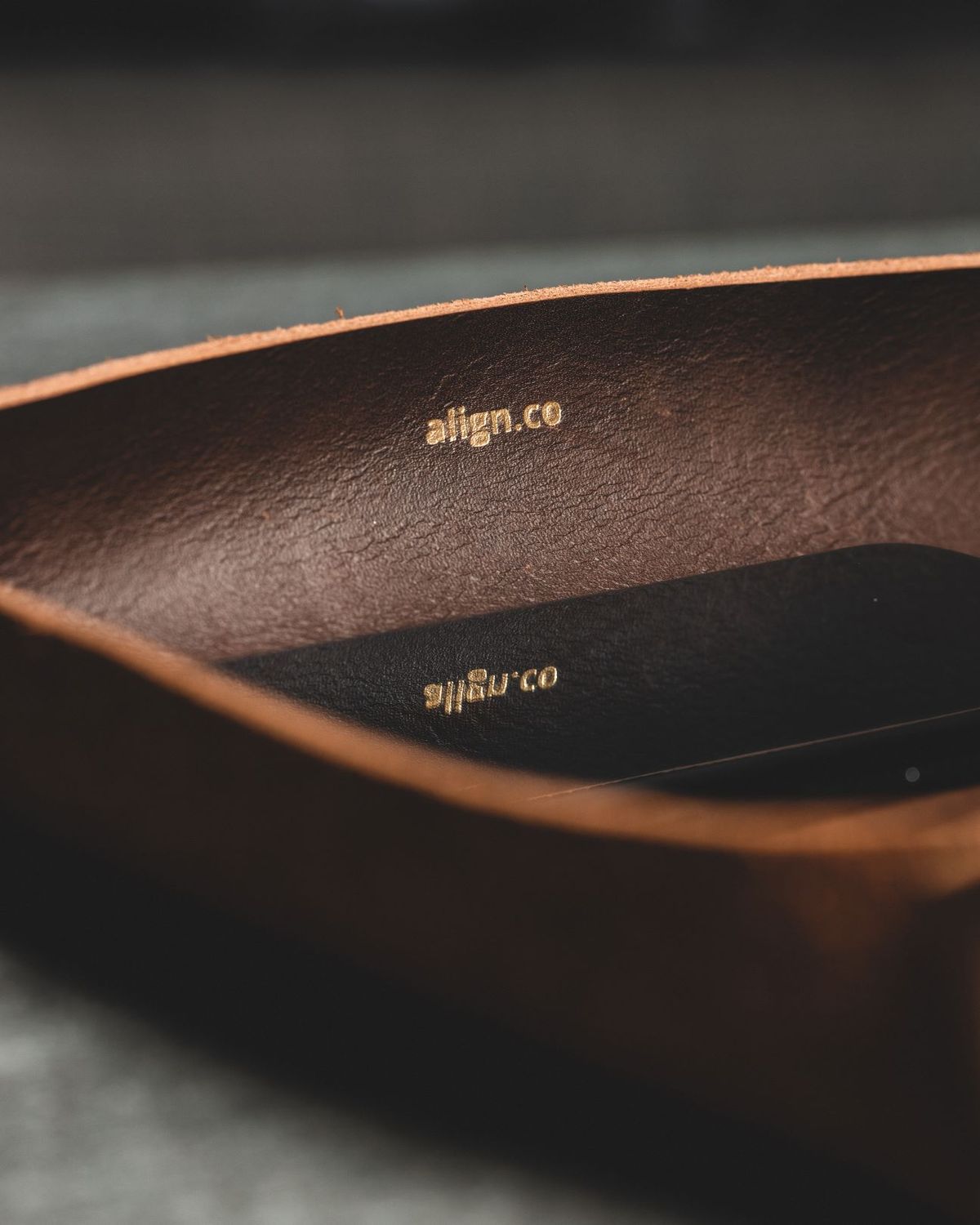 "Luxury is ingrained within the heart of everything we do."
Combining expert craftmanship and industry expertise, our leather goods collections don't shout 'look at me' but quietly command respect through the simple elegance, attention-to-detail and noticeable quality of the materials used.
A lot of care and attention goes into every leather good, juxtaposing traditional craftsmanship with the oldest natural materials. We used only the good stuff to make our leather goods. Full-grain leather that breaks in over time and gets more beautiful with use. Over time, the leather will patina, creating an elegant, rich character that is distinctively yours.
Timeless aesthetics, clever product architecture and hard-wearing, responsibly sourced full-grain leather makes our leather goods one of a kind.