NEW: ON-SITE LASER ENGRAVING SERVICES!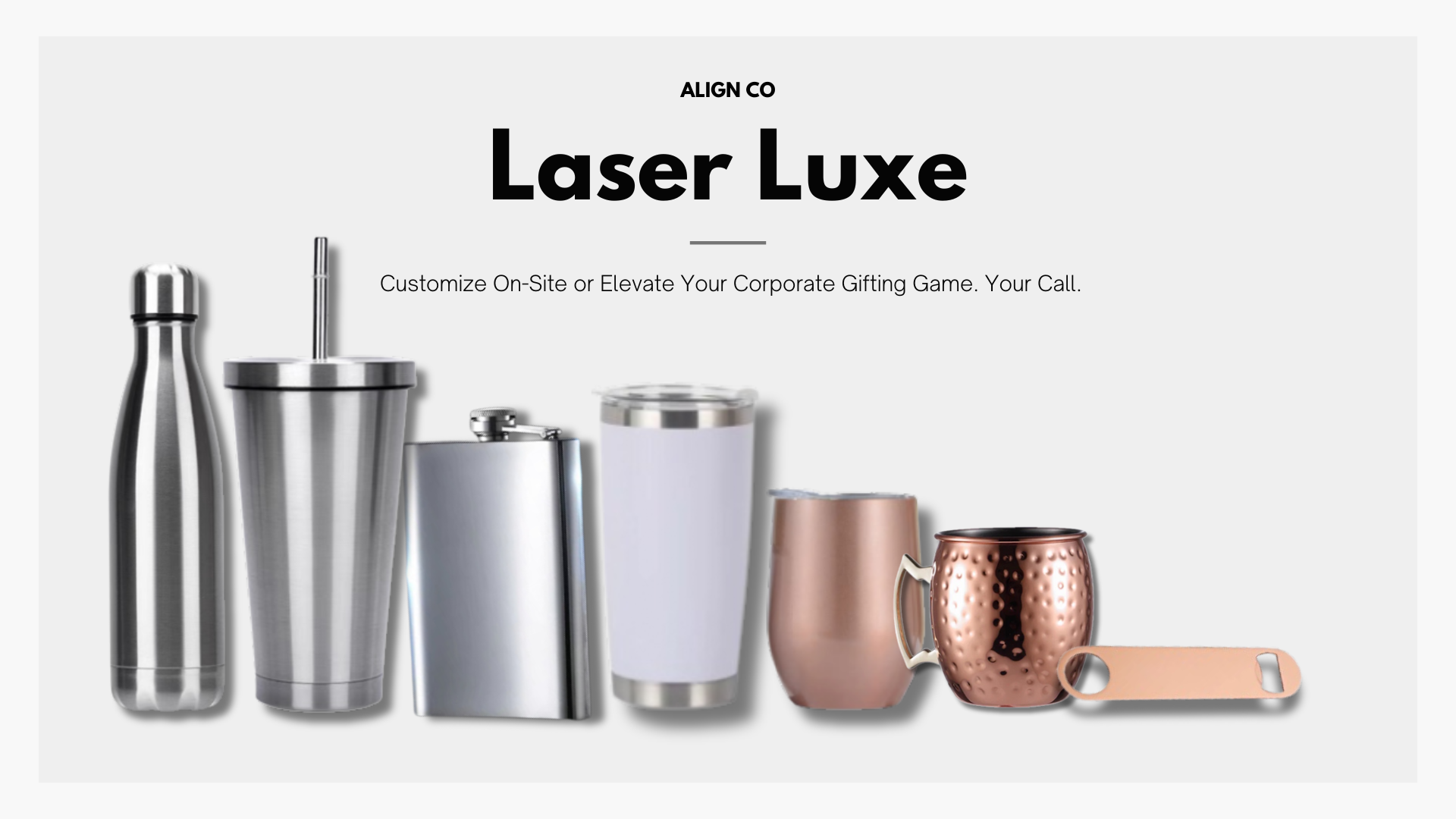 Since 2018, Align Co has been a trailblazer in delivering personalized giveaways live on-site. Our interactive experience captivates attendees, allowing them to uniquely tailor their giveaways. We transform ordinary trinkets into bespoke gifts that leave a lasting impression while fortifying your brand identity.
Initially focusing on leather personalization through heat embossing, we're excited to announce our latest offering—laser engraving! This new service opens up endless possibilities for customization. Now, in addition to our traditional techniques, we bring you the precision and speed of laser engraving.
Pioneering on-site personalization, you can find us at various events such as:
Trade Shows & Conferences
Annual Dinners
Sporting Events & Tournaments
Brand Activations
Weddings
Retail Stores, Pop-up Shops, and In-Store Installations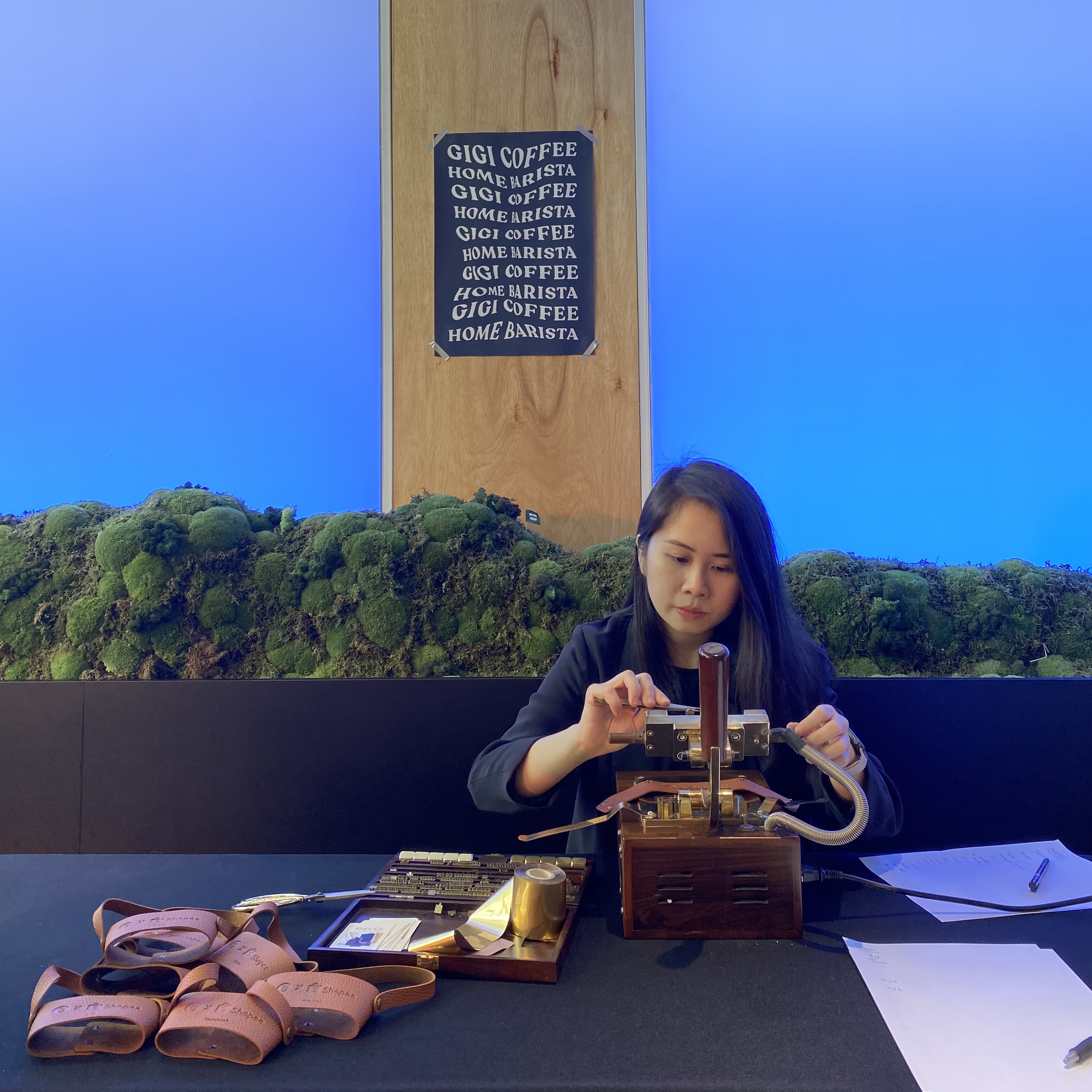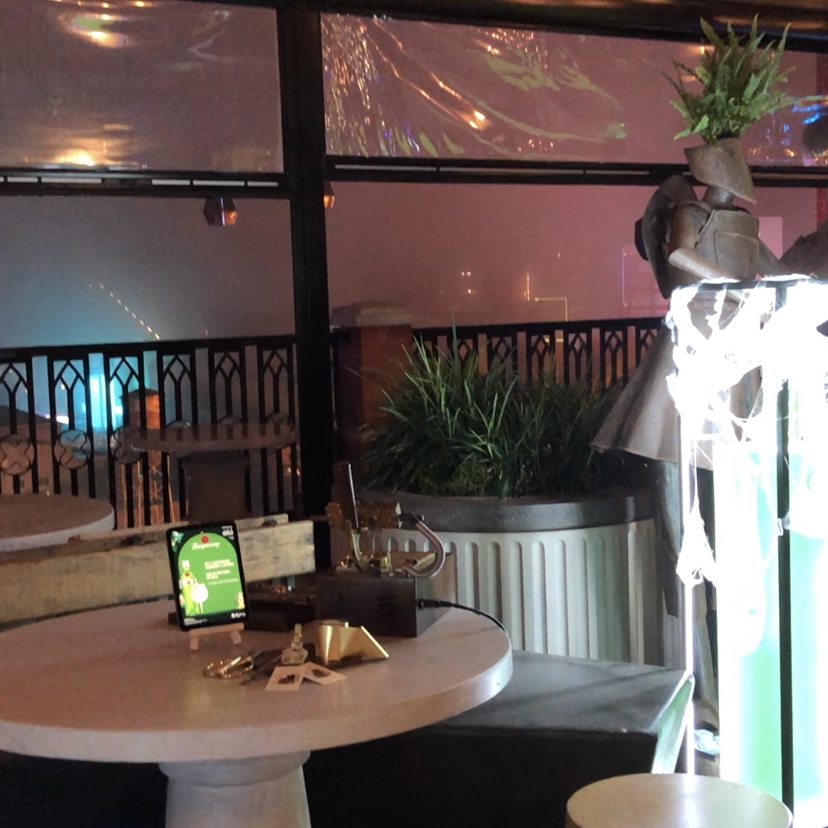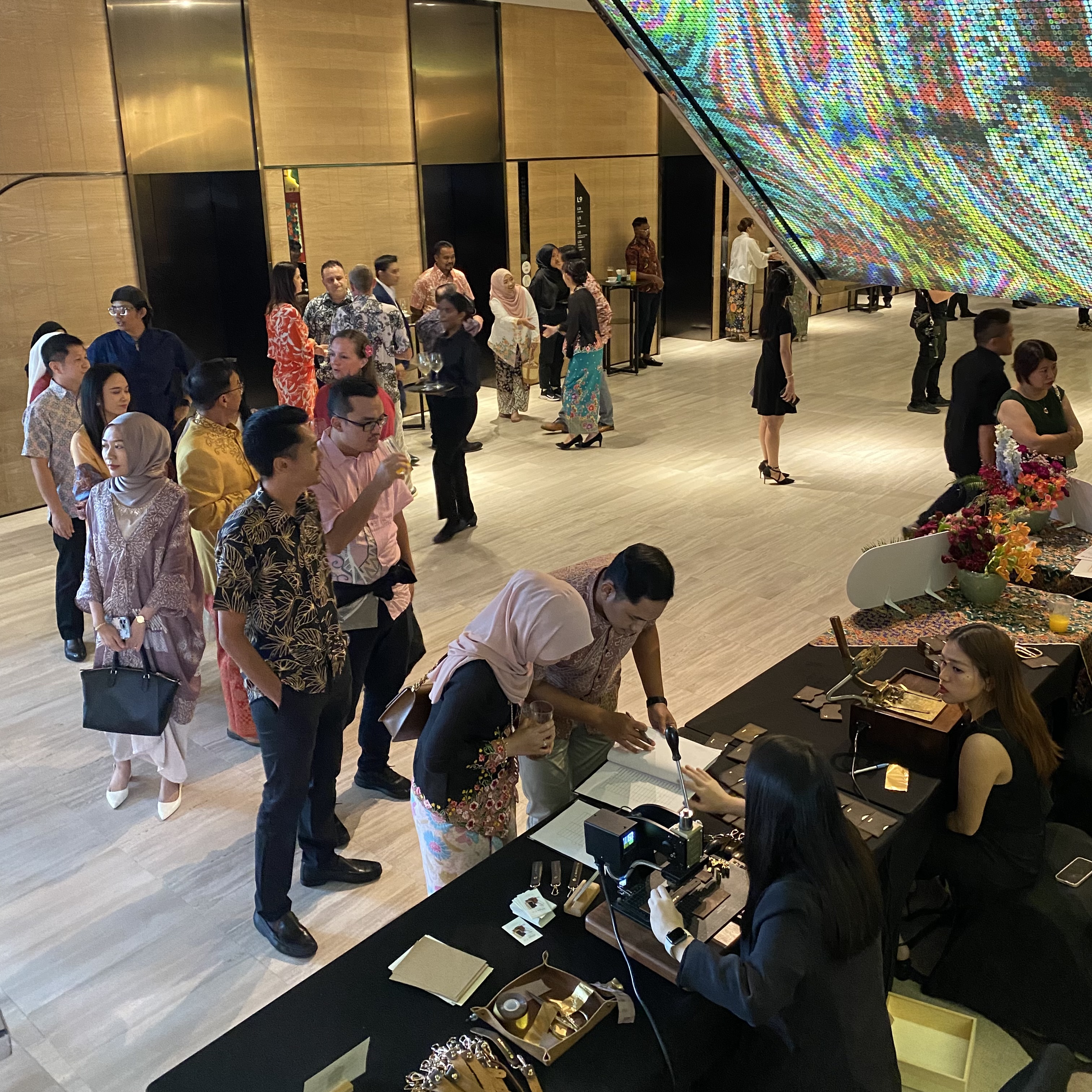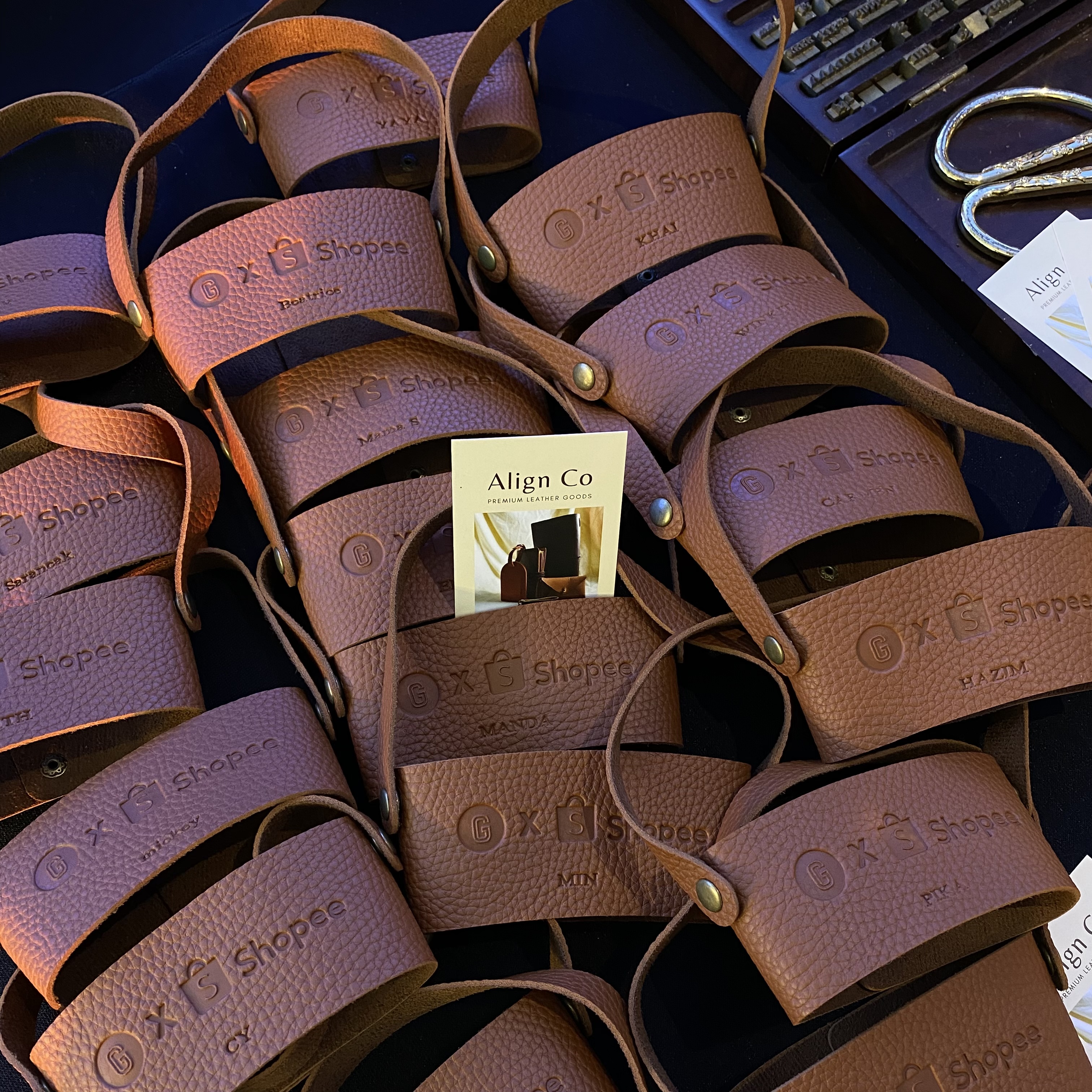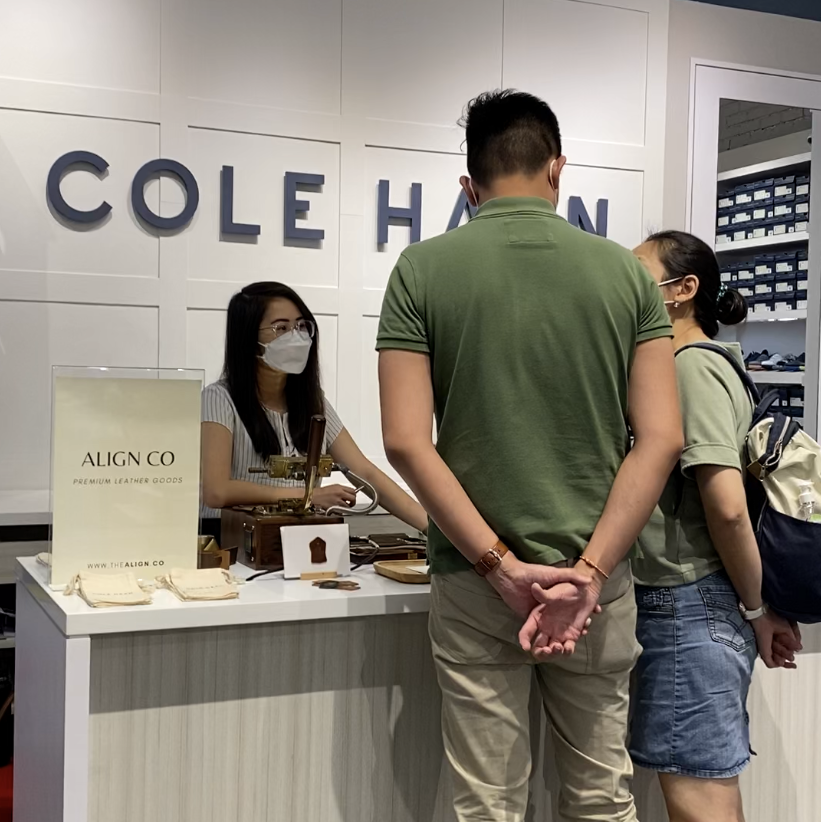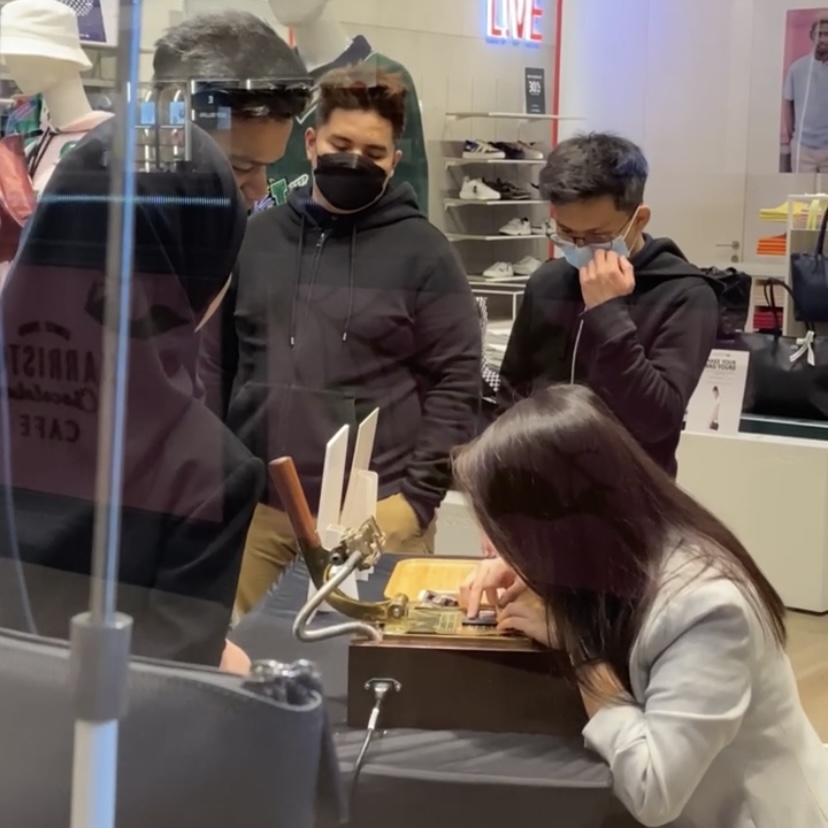 Our expertise lies in personalizing a myriad of items! We turn swag into personalized, one-of-a-kind gifts that people will hold onto and cherish for years. Whether it's adding a name, photo, initials, or incorporating icons and graphics, we excel at it all. Personalized items have a longer retention period, and we have a proven track record of crafting engaging and professional live experiences for customers of large corporations.
At Align Co, we offer a cutting-edge approach to personalization through laser engraving, providing a swift and precise customization experience for a diverse range of popular items. Whether it's text, graphics, or a blend of both, attendees have the chance to craft personalized and unforgettable items. In just 10 seconds, our laser can intricately etch designs or text onto items like water bottles, luggage tags, key chains, cell phone battery packs, and more.
This personalized touch adds significant value to the overall activation experience for attendees. By empowering them to choose specific designs, text, or graphics for their giveaway items, we create a sense of connection to the event and its offerings.
Our compact laser engraver is versatile, capable of engraving on various materials such as aluminum, stainless steel, glass, plastic, wood, fabric, and leather. The possibilities are truly limitless with our engravers.
Observing a skilled artisan perform real-time laser engraving is both captivating and immersive for attendees. It introduces an element of craftsmanship and uniqueness, resulting in the creation of truly bespoke, one-of-a-kind personalized gifts.
Key Benefits:
Luxury and Exclusivity: Attendees will perceive the personalized items as exclusive and high-end.
Emotional Connection: Forge a meaningful emotional connection between the attendee and their personalized item.
Nostalgia and Modernization: Blend the nostalgia of traditional embroidery with an automated process, creating a fusion of the old and the new