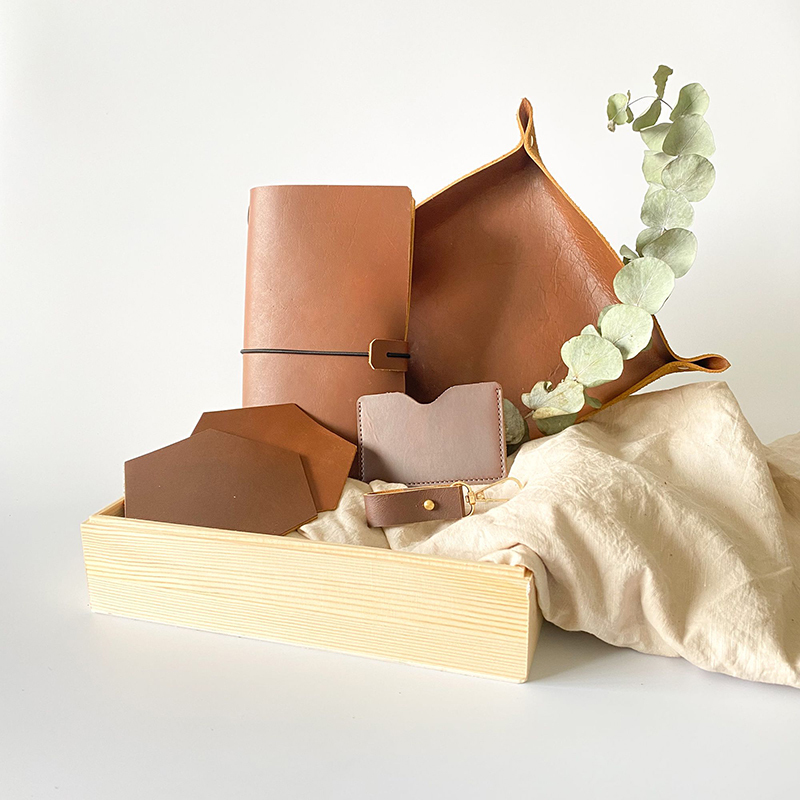 Cracking your head on what to get for your loved ones? We feel you! Be it a birthday, farewell or congratulatory gift, one thing we know for sure: it's really challenging to buy gifts.
We've curated Personalised Leather Gift Sets with the sophisticated man/ woman in mind - one who wouldn't mind indulging in a little luxury in life.
These gift sets are practical, functional, and most importantly, classy. Our leather goods can be personalised with the recipient's name/ initial - hand stamped with metallic gold, adding a touch of luxe. These gift boxes are completely customisable - you can add-on messages, greeting cards, and gift wrapping. We have a variety of packaging and boxes - choose from kraft boxes, pinewood boxes, rattan etc.
We believe very strongly that there's something for everyone, and that there's no single item that's for everyone either. If you wish to customise a gift- contact us and we'll design a gift that your gift receiver will be excited to receive!