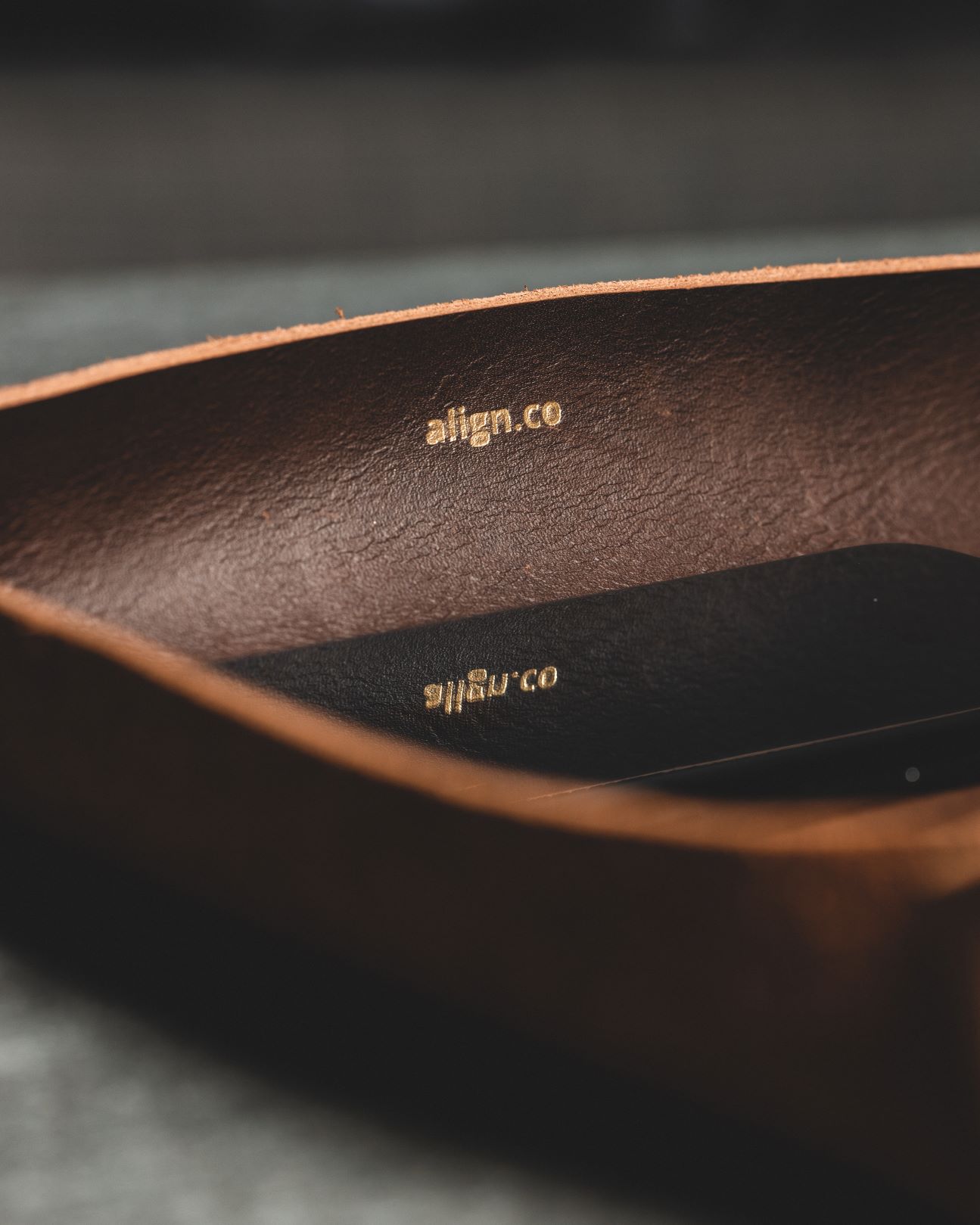 "Luxury is ingrained within the heart of everything we do."
Combining expert craftmanship and industry expertise, our leather goods collections don't shout 'look at me' but quietly command respect through the simple elegance, attention-to-detail and noticeable quality of the materials used.
A lot of care and attention goes into every leather good, juxtaposing traditional craftsmanship with the oldest natural materials. We used only the good stuff to make our leather goods. Full-grain leather that breaks in over time and gets more beautiful with use. Over time, the leather will patina, creating an elegant, rich character that is distinctively yours.
Timeless aesthetics, clever product architecture and hard-wearing, responsibly sourced full-grain leather makes our leather goods one of a kind.
_______________
We love using crazy horse leather for our products - and our customers love it as much as we do.
Here's why -
Crazy horse leather is made by applying a special kind of wax on already smoothed leather surface. The wax treatment strengthens the leather fibers and helps with water resistance. Because of this process, when the leather is scratched or rubbed, it gives the leather a "scratched" look - which is really vintage looking! You can choose to minimise the appearance of those scratches, but most people wouldn't want to (me neither.)
Like any full-grain leather, made from the top part of cowhide - the crazy horse leather is extremely durable!
________________
It's important to note that leather is a natural material made from wild animals and is therefore subject to change from hide to hide. Differences in the color or texture of the leather and signs of wear are a normal part of working with leather. We handle our product with the upmost care, but small dents, dings, scratches, or blemishes may occasionally be found within the product which come from the experiences of the animal. Irregularities in the consistency of the color in each keychain should not be considered a fault but characteristic of the natural qualities of the material.