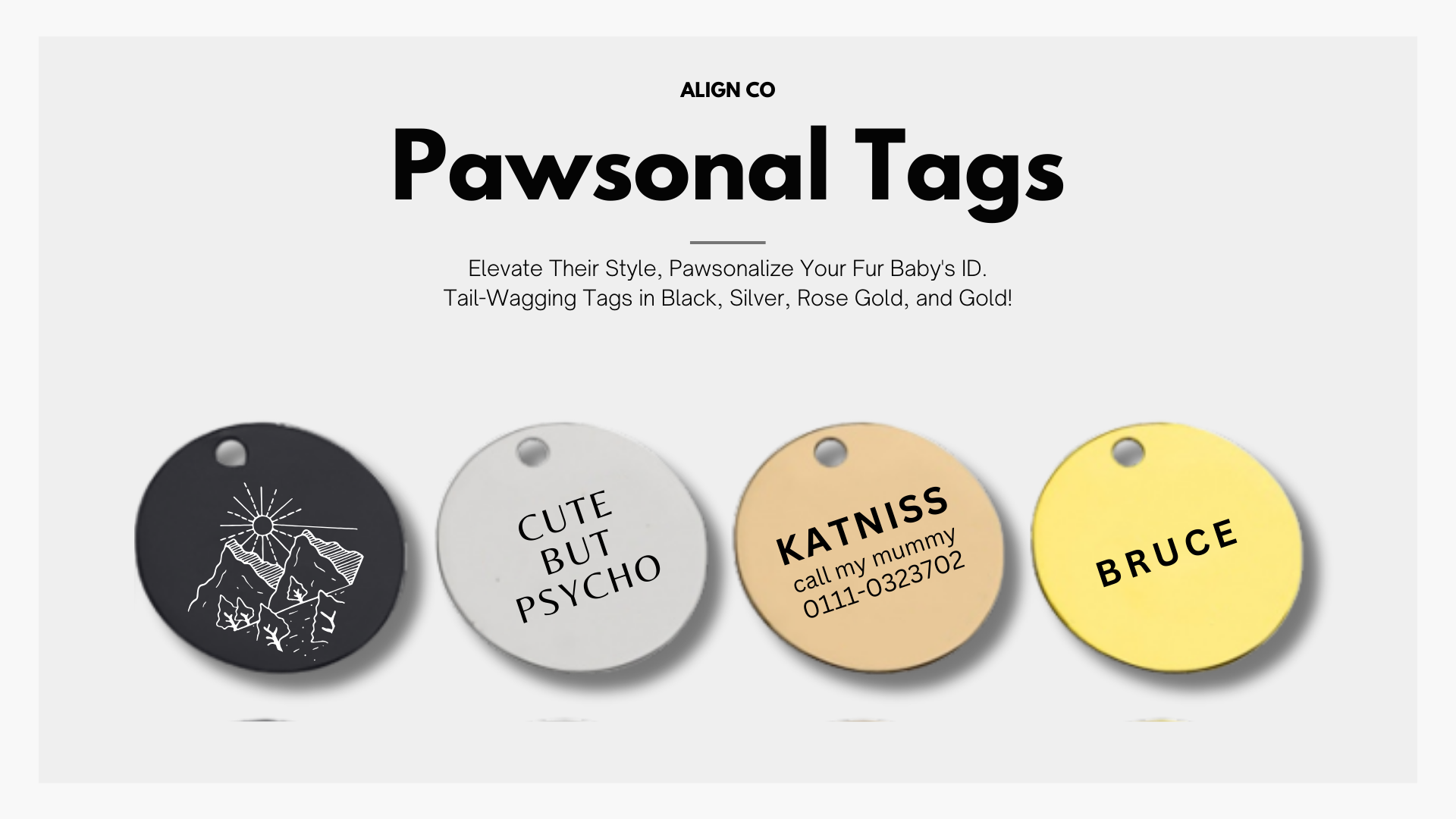 Elevate Your Pet's Style with Our Engraved Pawsonal Tags!
Every pet owner wants the best for their furry friend, and that includes ensuring they're always identifiable. Our engraved pawsonal tags are the perfect addition to your pet's wardrobe, offering both style and safety.
Key Features:
Customizable: Personalize your tag with your pet's name and any design you desire.

Size Options: Available in various sizes suitable for both cats and dogs.

Optional Information: Add your phone number and details on the back of the tag for added security.

Durable Material: Crafted from high-quality stainless steel—rust-free, fade-resistant, and unbreakable.
Double-Sided Engraving:
Our tags feature deep, blackened text on both sides, ensuring clarity and readability over time.
Size Guide:
XS - 0.78"/20 mm: Suitable for pets weighing 1~15 lbs

S - 1"/25 mm: Suitable for pets weighing 15~30 lbs

M - 1.2"/30 mm: Suitable for pets weighing 30~70 lbs
How to Order:
In the "Personalization" section, include your pet's name, preferred font, and information for the back.

Front: Specify the desired text.

Back: Include Design # and any additional text.
How do I personalize my product?
Most of our products come with complimentary name embossing option!
*Exception: Discounted products (ongoing promotions) do not qualify for our complimentary personalisation service. If personalisation is required, kindly select "personalisation service" on the website. https://www.thealign.co/products/personalisation-service-
Personalize with up to five (5) characters which are carefully hand stamped with metallic gold, adding a touch of luxe. Leave your desired monogram in the "Remark" section after checking out.
Letters A-Z, a-z, numbers 0-9, basic punctuation marks, and ♡ (heart), # (hashtag) are available.
If you require more than 5 characters, kindly Whatsapp Us at 0111-032 3702. Or you could click on the Whatsapp icon!
Can I add a message?
Our message card is a small way for us to say thanks for supporting a small business. The card doubles up as a message card and you can request for a custom message to be written if you wish - all for free!
Leave us your message in the "Remark" section after checking out. We will be handwriting your message on our exclusive message card - so do us a favour and keep it below 40 words.
The Gifting Experience
We want your gifting experience to be exceptional, filled with thoughtful details. That's why all your leather will arrive you in a kraft box OR our exclusive Premium Keepsake Pine Wood Box, adorned with premium grade ribbon ties, with tiny delights that will put a smile on your face. Please consider reusing, recycling, or repurposing them!